What is Pedal Mates?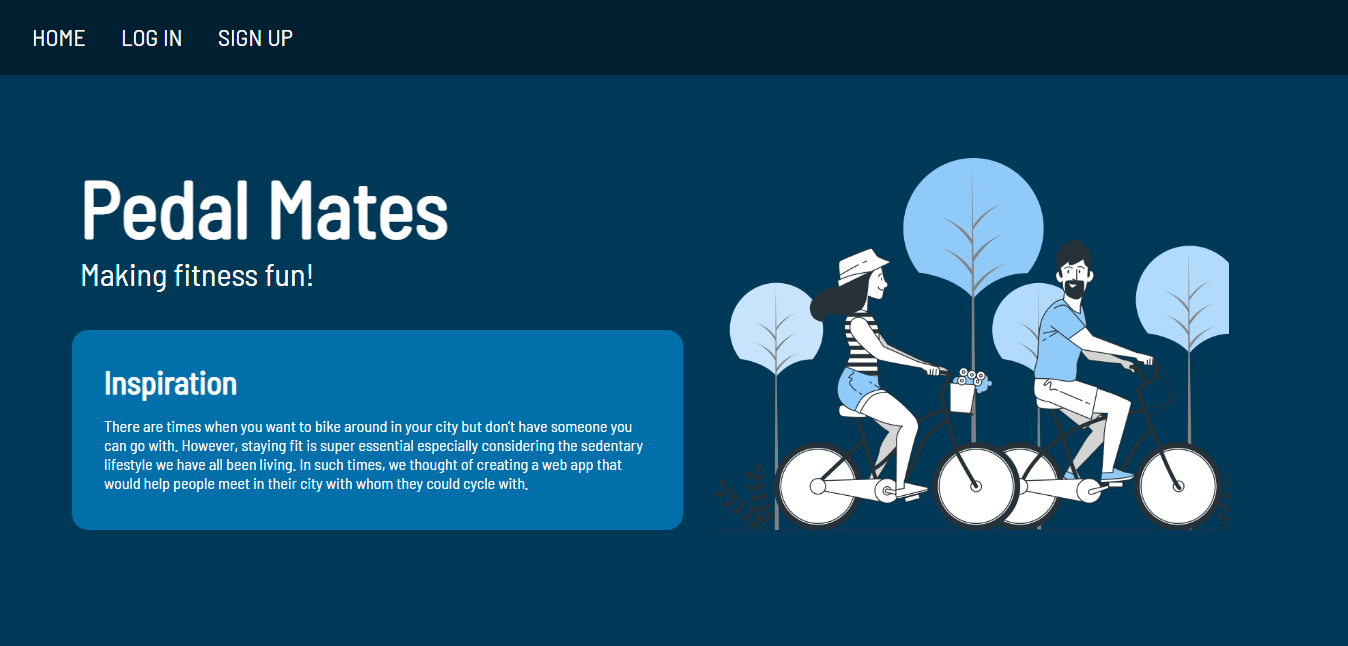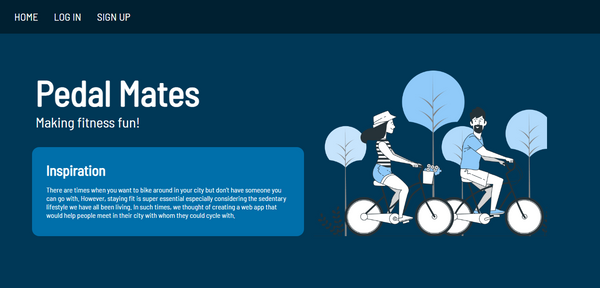 There are times when you want to bike around in your city but don't have someone you can go with. However, staying fit is super essential especially considering the sedentary lifestyle we have all been living. In such times, we thought of creating a web app that would help people meet in their city with whom they could cycle with. The customer base would be everyone above the age of 16.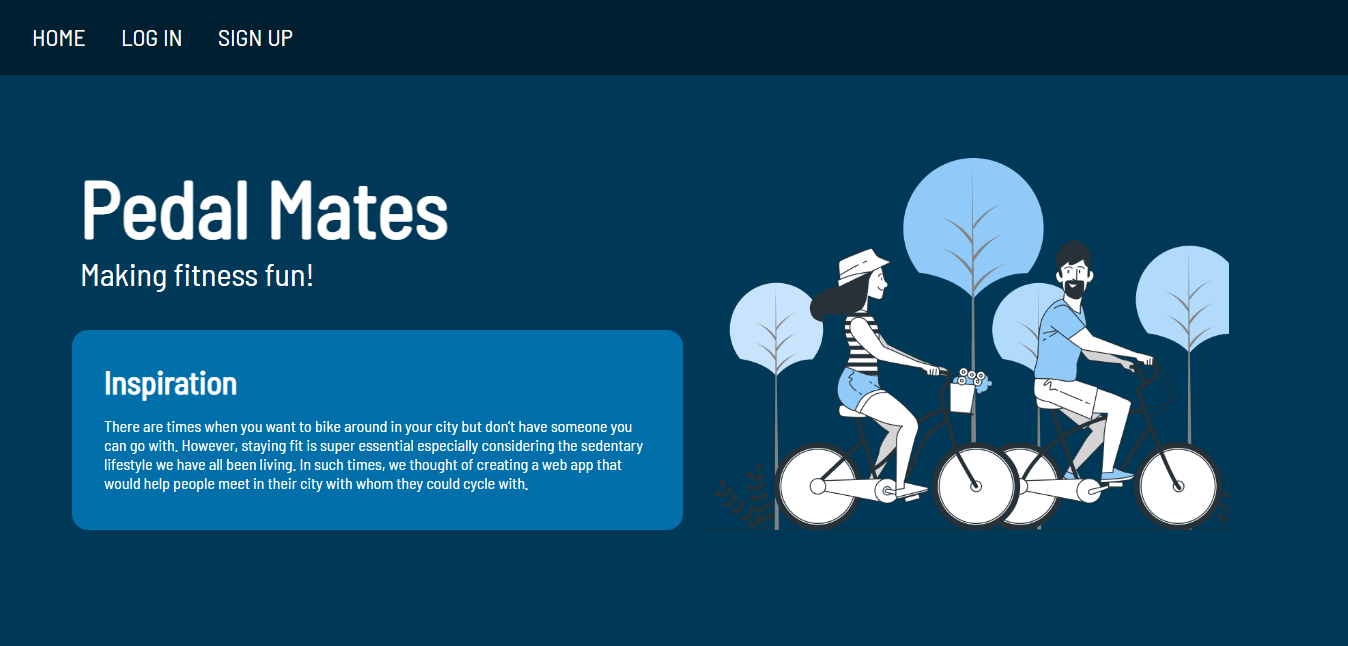 Pedal Mates lets you select the city you live in. Then, select the route and time you wish to go cycling. (Some common routes are shown as available for each city).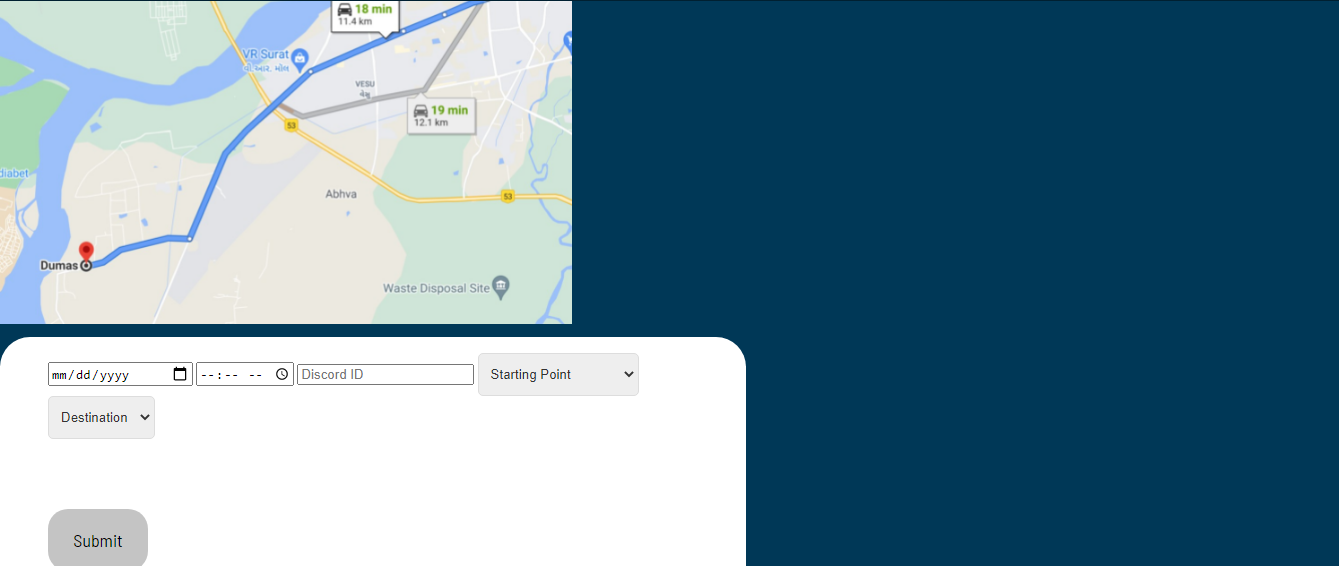 Pedal Mates then connects you to a person with a similar route and time and lets you chat and discuss any other little details you wish to. That's it! Meet the person and cycle ahead!
The first step was using Figma to create the design. In around a week, the design of the whole web app was ready. Collaborating on Figma was very easy and went smoothly. The next step was to convert it into HTML, CSS, JavaScript. Figma's inbuilt tools helped a lot in which.
For the database, we employed Qoom Database and Qoom Login System. Collaborating online was good; however, discussing ideas was a bit of a task as done remotely. However, time passed, and we kept working on it.
We came across problems we Googled or took help in office hours, while others we knew, we took the support of each other. So, although we could not wholly deliver what we intended, we learned a lot by employing different things and connecting them.
One drawback of Pedal Mates, though, is that there are fixed routes for each city. Employing live location would have been trade with battery life to our users, and there are rarely times when our app users would switch on site all the time to detect other riders nearby. Therefore, we have kept it as a planned cycle trips finder to make it smoother for the development and the user side. Also, keeping fixed routes make it more designed rather than on the spot finding people.
For the future, we are planning to create a request page, where people can request other routes which they feel are used in the city. Other updates in our minds include selecting the gender of the rider you are looking for, age, etc. Chatting with riders you have already ridden is another pursuit.
Here is the link to the website Pedal Mates.
https://isha.qoom.space/~/Pedal_Mates